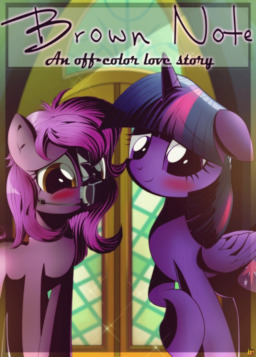 The brown note is legendary among researchers and common folks alike as a source of intrigue and comedy.
For Clockwork, an earth pony whose real talent lies in repairing nearly anything, it's been a never ending source of pain and isolation. Seeking a quiet place to spend the rest of her days, she closes her humble mechanical repair shop in Canterlot and moves to Ponyville. Unbeknownst to her, Ponyville is anything but quiet, and a chance encounter with its resident alicorn sets her life on a course she could never imagine.
----------------------
Despite the name, this fic features no explicit content. This started as a mini-crackfic that eventually turned into legitimate romance story. Takes place before Starlight Glimmer is reformed.
Chapters (20)