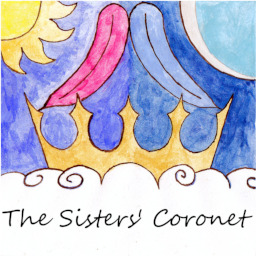 A collection of poems about Luna's growing discontent, her fall, and her eventual return and redemption. This is by no means meant to offer a narrative take on these events, though the poems are arranged in what may be considered a chronological order. Instead, they are meant to reflect on the emotional experience of the sisters during these events. The framing device should hopefully offer a little more insight into the idea behind these.
Thanks to Ponyphonic with the wonderful songs The Moon Rises and Lullaby for a Princess for inspiring this in the first place, and to Defoloce with his Six Deeds of Harmony for inspiring me to actually go through with this crazy idea.
Many thanks to Eustatian Wings on Ponychan for the invaluable feedback he provided on my first draft.
EDIT (12th April 2014):
- completely rewritten introduction
- rearranged poems to place the first framing poem at the beginning, rather than second to last
- major revisions to Sonnets 2, 7, 12
- moderate revisions to Sonnets 3, 6, 8, 11, 14
- minor revisions to all others
Chapters (17)