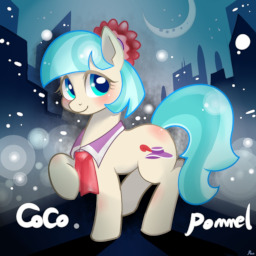 Source
Aboard a ship headed for the glorious city of Manehattan, Coco Pommel turns her thoughts to the events that led up to her visit to the bustling urban sprawl.
[An imagining of Coco Pommel's backstory]
---
Dedicated to the Coco Pommel group! Come on down and give Coco some love!
Inspired by some random comment I made when I was derping around earlier today!
Thanks to Azusa for prereading!
Chapters (1)