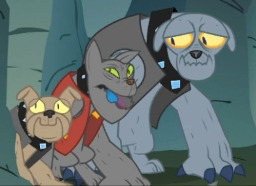 So the dogs had gotten rid of that whining, crying pony that drove them all up the walls. Everyone was happy, they got to be left alone and made sure to keep a wide berth from ponyfolk from now on. But then the most sacred thing a dog has got threatened. Their homes, their families, their pack. With everything at stake and an enemy that is way beyond what they have any hope of taking on they must make a deal with the devil, they must get Rarity's help.
But is the price for their pack's safety too high, even for them?
Knowing how vindictive Rarity can be, probably.
Chapters (1)