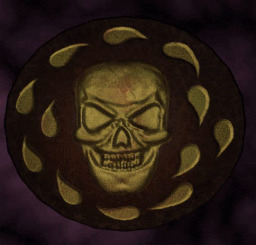 So I was relaxing in my room, replaying my oldest, yet still loved trilogy adventure: Baldur's Gate.
I'd passed the first book and was working on the second, and had just changed my Thief main character into an Assassin and input all the changes on the character screen, when, well, it happened.
Nobody told me my laptop was an interdimensional portal, and I suspect that normally, it wasn't. I also suspect that normally, it would have no power to change me into my main character either.
Who I was before is unimportant now. Who I am now is Marketh Shadeblade.
And I will do what I have to in order to survive, or more importantly, carve out a little niche for myself here in pastel pony land.
There might be one or two small problems with that, but it's nothing I won't be able to handle. Right?
Chapters (30)