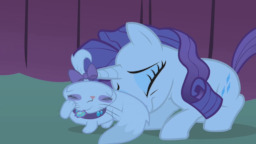 satisfaction brought it back. Or at least, that's what they say. I'm waiting for that to happen.
I hope it happens.
---
Opal is waiting to get home, and has no one to talk to until you come. She then starts talking.
---
NOT a second person fic.
This story was written for the One-Shotober challenges started by CartsBeforeHorses and Redigar. I hope you enjoy.
Chapters (1)