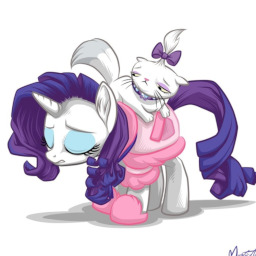 Source
Rarity never expected Opalescence to get sick. She certainly never expected her to get so sick so fast. Even Fluttershy can't figure out what's wrong with her beloved furry friend.
As cranky as the cat could be at times, Rarity still loved her dearly. All she could do was take her to the vet and hope for the best.
Dedicated to everyone who's ever had to deal with having a sick pet, and the difficult choices that have to be made because of it.
Cover image by mysticalpha* will take down if asked.
Art Page http://www.deviantart.com/art/Rarity-Despair-2-321866522
Chapters (1)