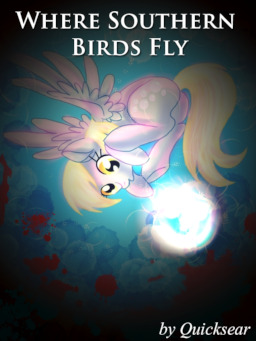 The combined imagination of all of us has painted a beautiful picture of meeting another Kind, ready to welcome them in peace and happiness.
Only, that not how it goes. It rarely is.
In the basement of a backwards criminal hideout in the backwaters of Pennsylvania, two men find something that could save or end their careers. Neither could comprehend the chain of events that they set in motion, while the creature in their care struggles to find herself amidst an alien world.
Here is the story of how we first met one of them, and where the story really started, long before anyone broke out the welcome banners and champagne.
Chapters (8)