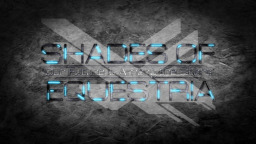 Twilight and her friends have reached their new home. But, what has 100 years asleep done to the colony down below? Why were they unable to be rescued? Have all their hopes and dreams been for nothing? And is it as safe heaven they had been expecting?
If you haven't read the first part 'Among the Stars", I would read that first. You might not understand if you don't.
As usual, cover made my my friend, gifted with MAD Photoshop skills, Pinkamena Diane Pie.
Chapters (8)