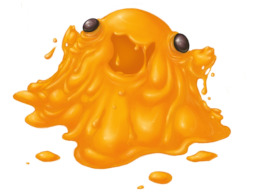 Source
While trying to get their cutie marks near the border of the Everfree Forest, the Cutie Mark Crusaders encounter a strange creature. It follows them back to Ponyville where the other residents of Ponyville each get to encounter this gelatinous blob. How will these encounters turn out?
Lets find out.
Takes place between seasons 3 and 4.
Warning: May contain moments of extreme D'aww.
Learn more about SCP-999 by clicking on its name.
This is my first story; sorry if it isn't that good.
Featured on 6/7/2014
Squee.
Chapters (13)