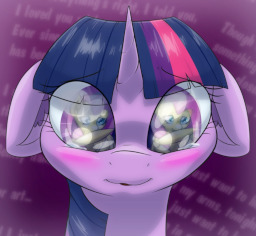 Written for the TwiShy group contest, which fell apart because no one writes anything. HINT HINT.
Prompt: Music.
It was just another Thursday night at The Teapot. It was just another Poetry Night at our favorite teashop. Oh, but it was so much more than that...
Cover art by SilverBlaze. Go give him some love.
Chapters (1)