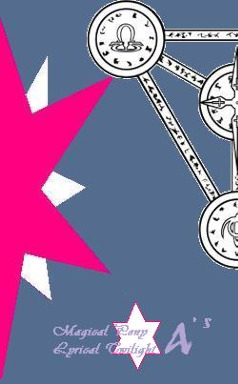 It was such a small wish...
It's been nearly a year since the Jewel Seeds fell to Equestria and changed the lives of Twilight and her friends. The Time-Space Administratrion Bureau is officially opening talks with Equestria, and Twilight's new human friends are returning.
The joyous occasion is interrupted, however, by the appearance of a new threat; a set of mysterious mages armed with powerful Devices and daunting magical prowess. Who are these mysterious people that call themselves the Wolkenritter? Who do they serve?
Twilight and her friends, both old and new, are once more forced into conflict. This time, however, Equestria's future may very well hang in the balance.
---
This is a sequel to Magical Pony Lyrical Twilight. Please read that story before beginning this one. You can find the story here.
Magical Pony Lyrical Twilight by PurpleProse is licensed under a Creative Commons Attribution-NonCommercial-ShareAlike 3.0 Unported License.
Chapters (17)