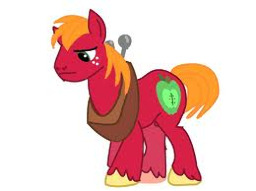 Big Macintosh is hiding many secrets. The secret that he is a time traveler, and the secret that he works for Torchwood are only two.
While dealing with old scars, he and the mysterious Captain Jack Harkness are sent on a mission to save a very important pony...
In the Doctor Whooves multiverse, Torchwood crossover.
As of October now accepted into Twilight's Library.
Newly revised and edited thanks to the thorough editor Souri Chan!
Chapters (8)