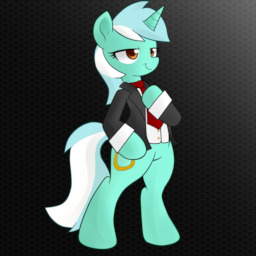 Source
When tragedy strikes, Lyra Heartstring's world gets turned upside down as she's thrown into a shadowy underworld of top secret agencies, aliens, serial killers, donuts, and revenge.
The prequel to my Secret Agent Macintosh saga, but don't worry, you don't have to know a thing about that to read this! Although, you're welcome to check them out Here and Here.
A ponified Torchwood crossover.
Sex and Gore tags only for stuff you'd find in your average James Bond movie or Torchwood episode.
Cover art by Bio-999
Chapters (1)