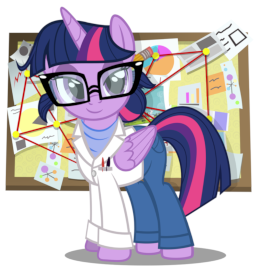 Source
This story is a sequel to The Cuddlequest of Earth
---
Before the year 2014, the notion that the scientific community would not only be unable to dispute the existance of magic, but would be researching fervently into its secrets and application would be laughable and regarded as fanciful theory making.
Not so much anymore.
Now, Twilight Sparkle assists research into the developing field of Agapízology: the science of physical affection.
In other words, snuggling scientists and test subjects for science and profit.
Chapters (1)