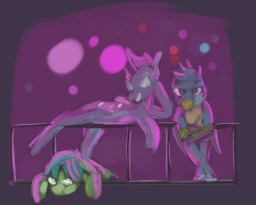 When you're a changeling, there's a lot of things you can do a more easily than everyone else. Fit into a tight space, sneak out of class, reach the top shelf. A little shape shifting is all it takes. When Ocellus feels the need to try something else for a little while, it's as easy as making herself a set of fingers to snap.
But maybe you don't need a whole transformation to try something different.
for Pride and positivity.
Chapters (2)