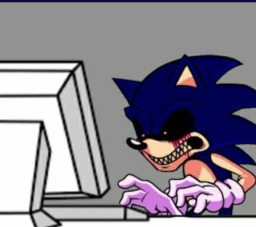 Sonic has such intense narcissism that he believes himself a god, to the point where he runs around, telling everyone. After years of no one taking him seriously, he goes on a rampage, killing everything in his path to prove to the rulers of this land that he is serious about this.
There's only one problem with this...
He's not actually a god, and the rulers are.
They also see him as a joke.
Chapters (1)