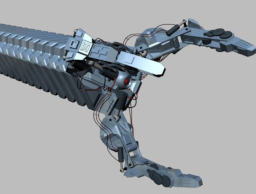 Spike gets a new comic, but has been confused about it since it's announcement. The last comic in the series of 'Silver Lighting' killed off his second favorite comic hero. And he remembered hearing that they weren't going to revive him nor his nemesis, The Menace.
He's eager to learn what's going on... And may learn about family in the process. Or not, who know.
---
Part of a universe I'm making on superheroes and heroines created by Marevel studios.
This comic's about a villain turning almost good. So think Megamind, but more.
Chapters (1)