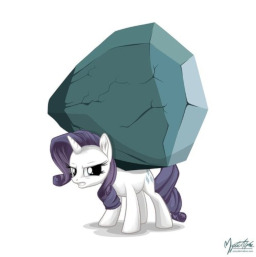 Source
When Rarity was tricked to fall in love with a stone it was something she would rather forget. However not all is as it seems for Tom is not a common stone. No, He is an old one. A being from before the universe began. He watched the rise of pony kind and so many others............. But how can it be that he would love a mortal?
This story is a sequel to the immortal tom
http://www.fimfiction.net/story/68280/the-immortal-tom
It is recommended you read that before this one.
edited by Shanenator
Chapters (10)