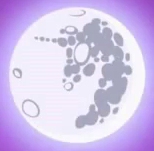 Source
Yellow sun; wet, green planet; barren, dust-ball moon. When I saw the images from the surveyors, I knew instantly that this was the place where I'd set up my hermitage.
The captain told me there were intelligent creatures on the planet, but she doubted they would venture beyond the atmosphere for centuries. That meant I'd have the moon all to myself for six standard months before her ship came back to resupply me.
Six months of peace and contemplation with only the Increate and the sound of my heartsbeat to keep me company. No distractions, no neighbors, no mad aliens with their endless demands.
Solitude. Silence. Paradise.
Or so I thought.
(Kudos to Lunae Lumen for correcting the Latin in the title)
(Added AU tag due to the IDW comics)
Chapters (22)