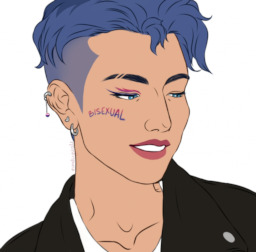 While Flash Sentry waits for Rarity to work on his outfit for a performance, Pinkie Pie asks to put makeup on him.
Also known as, just best friends being the best of friends.
---
This is just a short little thing I did for practice. This teeters on the line between Everyone and Teen but I am currently keeping it on Teen.
Happy Bi Visbility Month!
Chapters (1)