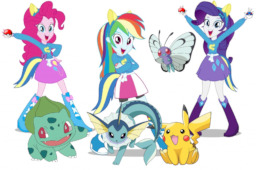 Twilight visits Sunset's world to check up on her friends, and discovers that a weird phenomenon called "Pokémon GO!" has taken over. What is this?
Twilight must figure out what this strange anomaly is. She must.
---
Random comedy idea.
---
Cover image by me, which is why it looks terrible.
---
**Featured on August 2, 2016

Chapters (1)