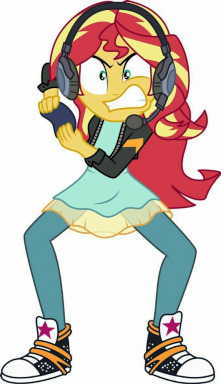 Nothing to say here since the title says it all.
But whatever you do not bother Sunset if she's in Rage Mode. Things will get ugly...... REAL UGLY.
---
Warnings: All I have to say is that this'll include some sex jokes, lots of profanity, and a raging Sunset

This was based off of the official Equestria Girls short and one of Wubcake's old MLP voice acting videos.
This is a collaboration with my homie No name 13
Chapters (2)