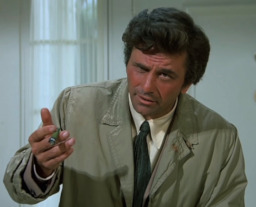 This story is a sequel to Oh, Ma'am, just one more thing...
---
Rarity has seen better days. She has just returned from a business trip in Trottingham, where the news reached her that her fiancé Sunset Shimmer had been killed during a robbery gone wrong. It's understandable that she's feeling a bit rough.
But as she's trying to deal with her sorrow and the aftermath of the tragedy, she keeps running into the same police officer over and over again, at the most strange occasions. And there is always just one more thing he needs to ask her about...
An EqG/Columbo Crossover.
All charachters are 20+ or well above that.
Not an entry, but inspired by Oroboros Sunset shipping contest and written more or less because of a comment by Boredauthor817 and livinthelife.
Also, not really a sequel, except on a spiritual level.
Enjoy.
Since we all know how Columbo works, the identity of the killer isn't that much of a suprice, I just hope I got the atmosphere right.
Finally Edited on the 9th of september 2019 by Javarod. Written in one go. It took me five hours.
Chapters (5)