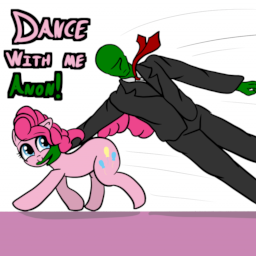 Pinkie Pie has been asking Anonymous to join in on a little get-together party in Ponyville. The unenthused and skeptic Anon finally decides to show up after many declines. When he shows up, he sees that this party wasn't very little. It was a huge. The entire town was invited. Even though he didn't want to show up, he did anyway.
He would be grateful that he did.
Rated Teen for recreational consumption of alcohol and mild language.
Chapters (1)