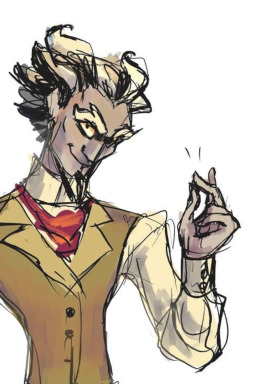 Source
If you asked about Jaune Arc, you'd hear things like how he cheated into Beacon Academy, how no one cared for him from there on before vanishing then presumed dead by everyone.
If you asked about Discord, however, you'd hear tales about how with his power he threw Equestria into chaos, was turned into stone by the princess, returned only to be re-sealed and befriended the Element of Kindness.
But what would happened if Jaune Arc and Discord turned out to be the same person, and if unwanted guests happened to show up? Bad memories from a time forgotten will come back and teams RWBY and NPR will soon know not to anger a God of Chaos.
All rights reserved, I do not own RWBY or My little Pony, they belong to Rooster Teeth and Hasbro respectively (Also the pic ain't mine either, so credit to the artist.)
Chapters (4)