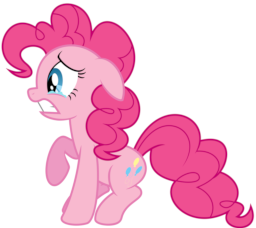 Source
Pinkie Pie has lived with The Cakes for many years, and they couldn't be happier to have her.
And Pinkie Pie loves being with them, they've been super supportive of her, and even considered her as part of their family.
So when Mr. and Mrs. Cake's anniversary is fast approaching, the pink party pony finds herself facing a dilemma. She wants get something special for the Cakes, something that'll truly show them just how thankful she is.
But that soon proves to be a problem for Pinkie, because in her eyes, the Cakes have just about everything. And what do you get for ponies who have everything they could ever want?
Chapters (1)