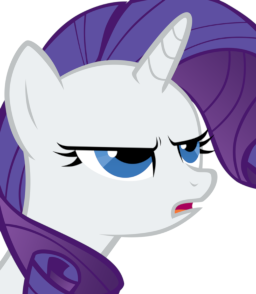 Rarity is a fairly nice pony all things considered, but being a nice pony doesn't mean you can't interact with newcomers to ponyville--just not the cranky ones that want nothing to do with their neighbors. So after a particularly rude and snarky blind stallion makes it clear he's not looking for friendly welcoming, she decides to leave him be...
...but then her butt started glowing and the cutie map is pointing straight in his direction, so now she HAS to start being his friend. Naturally, it gets worse from there.
Sex jokes abound, but no actual sex...yet. Maybe, who knows?
(Based on the amazing concept of Applejack's Butt, a fricking amazing story. Well, mostly the slow burn aspect, I guess. Read it before you read this)
Chapters (8)