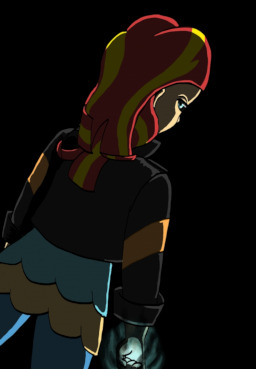 Many fall into darkness, from fear, from anger, from the the darkest emotions that can be experienced in a being's soul. In this case, what can make a good girl turn away from the light and back into the dark?
00000 ----- 00000
Second one on the second day WITH cover art I made. Damn, I can't stop all the pent up fanfiction man.

But yeah, this is a concept for Sunset Shimmer I wanted to explore and as far as I know I haven't quite seen it broached in this way here. It can open up to bigger things maybe but for now I'mma just leave this here and I hope y'all enjoy my second fanfiction ever made and I hope it's up to snuff after my first one.
Chapters (5)