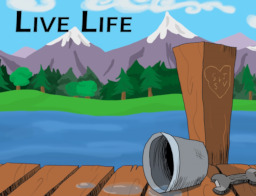 This story is a sequel to What I Got
---
It has been a year since Sunset Shimmer and human Twilight Sparkle have started college, pursuing their respective degrees while also studying the strange new magic in the world. At the tail end of the spring semester, Twilight has discovered a new magical leyline in the Everfree Forest outside of Canterlot city. Once all of their friends know about the two's plans for going to the forest to camp and study, both groups decide to come along to reconnect and catch up.
Despite their intentions to only have fun in the sun and bond, soon a series of events will be set in motion that will change their lives and the world itself forever....
00000 ----- 00000
START OF THE PANDORA ARC BABY!
I know I haven't finished my one shots yet, but I finally watched Legends of Everfree and thought. That was really shitty, it makes me want to write a fanfic to show how much better it could have been. And I will do so by using it for my own arc in the Guitars, OCs, Sugar and Magik Universe!
Hold onto your seats everypony, this is gonna be a hella bumpy ride!
P.S. Oh yeah and you can also call the Pandora arc the Crush 40 arc for those of you that recognize the song titles. XD
Chapters (8)