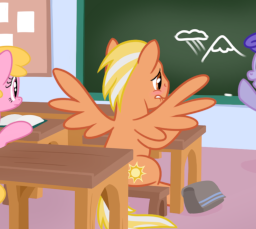 We've all been there. Well, half of us have.
Sunny is an adolescent pegasus, and for him, there's no place more terrifying than the classroom when a certain problem just won't go away.
Inspired by this comic by SorcerusHorserus, who owns the character Sunny (used with permission).
Big thanks to my pre-reader Rubahhitam!
Chapters (1)