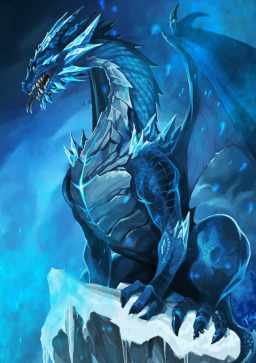 Chris is a young man who's had a rough life and just wants to get away from it all and he gets the opportunity to do so when a dying dragon lands in the woods outside his home. He gets sent to a land far far away... actually so far away its not even on his plane of existence anymore. As he lives in this new magical world powers that he's never had begins to manifest he has to learn to use them, whether it be for good, evil, or just to protect the ones he loves regardless of what that means, join him on his adventures to find out.
Note: I did not steal this story from someone for those of you who visit Fanfiction.net. I also post there, normally first. So that is also mine but this is the main pony fanfic site so it might get more traction here, might not.
Rated T for swearing and sexual themes here and there.
Added the death and profanity tags because..... reasons
Edit May 27th, 2018;
WHAT I GOT FEATURED AFTER 2 YEARS OF NOTHING?!
IM SO FLATTERED!
Edit October 4th, 2018;
Well, dang featured again.... yay
Chapters (29)