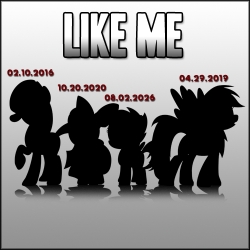 Magic works in strange ways, and seems to manifest in every pony differently. It's always about how one uses their gifts that magic has given them that matters. Sweetie Belle has learned one thing for certain in the past few years, and that is some gifts can quickly turn into a curse.
Featured on Equestria Daily: http://www.equestriadaily.com/2011/11/story-like-me.html
Update 2/27/12: Fixed a flaw related to the "Sweetie only tried once", complaint. It now explains she attempted a few times.
Also minor grammatical errors.
Chapters (1)