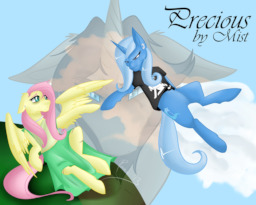 Source
This story is a sequel to Advance
---
Life has a way of throwing lots of challenges in your way sometimes. Sometimes those challenges are a bit too much, and they can truly test your will to carry on and your determination to make it to the other side of this long journey. Fluttershy knows these challenges quite well, and she is trying to find something, anything to escape the torment that seems to be constantly placed in her path. Survival is always important, at least that's what she's always been told.
In her mind, she sees it all as just being moved from one owner to the next owner. All life is, is a constant swap of ownership.
A sequel to Advance and the fourth installment in the Like Me series.
Chapters (1)