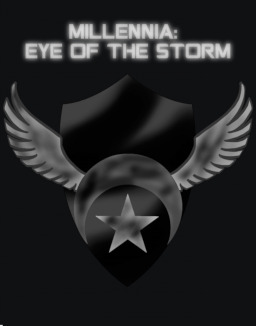 This story is a sequel to Millennia: Beginning
---
Beginning | Eye of the Storm | Starfall (CANCELED)
---
A new year means new opportunities. Not for Star Shooter, however. Recuperating from the horrors of combat is easier said than done, and bearing the proud title of a Marine holds a different significance than what most suspect. It means pushing himself to the very limits to defend those in harm's way, even the ones he did not know he cared for.
In the aftermath of the attack on Manehattan, in light of enormous changes that have grasped the city, he has landed someplace he never expected to go—the eye of the storm.
---
Second book in the Millennia Saga. Familiarization with Beginning is recommended before reading. This story series is set in an adapted universe where there is no Solar Empire vs. New Lunar Republic conflict and is part of the Pegiverse. Constructive criticism is greatly appreciated. All OCs used belong to their respective owners.
Chapters (51)