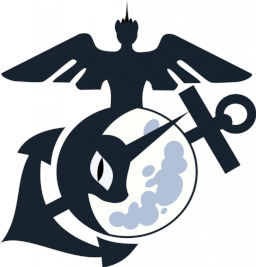 ---
They say change is for the better. In most cases, it can be. In the years since the end of Luna's thousand-year banishment, great reform has come to Equestria's armed forces. Her once-powerful, former Lunar Republic now serves in tandem with the military, ruled over by the two sisters equally, with some of the finest stallions and mares having devoted their lives under the four branches to protect the country at any and all cost.
One pegasus, in desperate need of a life change, puts himself in line for the challenge of a lifetime in anticipation of bettering who he is—to earn himself the noble title of a Lunar Marine.
---
NOTE: This story is currently undergoing chapter revisions/rewrites, so do excuse inconsistencies while I rework it.
The first book in the Millennia Saga. This story series is set in an adapted universe where there is no Solar Empire vs. New Lunar Republic conflict and is part of the Pegiverse.
Constructive criticism is greatly appreciated. All OCs used belong to their respective owners.
Chapters (42)