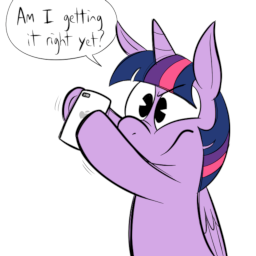 Twilight has never really given much thought to all the different gadgets and technology being developed throughout Equestria.
However one day she begins to think about it, and she realises just how inconsistent it all is.
I mean seriously, what kind of society has developed mobile phones, but is still using horse-drawn carriages?
Chapters (1)