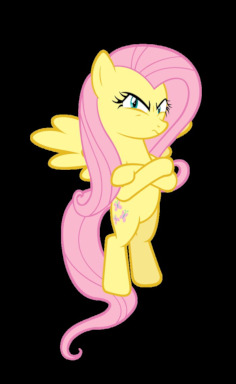 A timid and fearful Pegasus, Fluttershy often wishes that she could be more brave and assertive, like her best friend Rainbow Dash. Then, one day, while venturing into the Everfree Forest with two of her closest friends, her wish comes true. The three ponies accidently awaken a mysterious old willow tree that places a spell over them, a spell that switches their personalities.
Now, with their friendships pushed to the limits, can Twilight and the others convince Fluttershy that she was perfect the way she was, or will they lose their friend forever?
This is book 1 of my series. Also, a special thanks to Kired25 for my cover image. Check out his other work.
Author's Note: This story was written for a non-brony audience, so it will contain descriptions and explanations that bronies already know well. I understand that this will not appeal to everyone, but if you would like to experience these characters through fresh eyes, then look no further.
This story is now 100% approved by Twilight's Library!
Chapters (11)