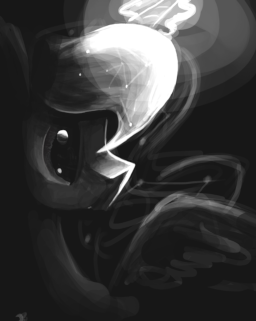 Source
She had simply wanted recognition. Equality. Nothing more. She had never wished to be the cause of so much war and strife in a land once prosperous and peaceful.
Stricken by guilt and fearful of the judgment of her subjects, Luna, with the reluctant help of Nightmare Moon, sets out to remedy her mistakes and return the sunlight to Equestria, no matter what the consequences may be.
Meanwhile, as an ancient foe is awakened, and the changeling race is all but extinct, only their young and reluctantly crowned Queen Chrysalis stands against the total annihilation of her species.
---
Thanks to Darkflame75 for the coverart.
Chapters (19)