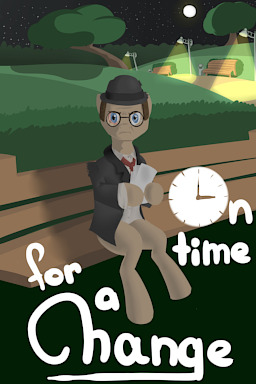 Source
Pendulum lived a comfortable routine for an up and coming efficiency company in Manehatten. That routine was shattered when he was sent to a new client that could put them on the map.
A little town called Ponyville.
Oh sure they had sent their request late giving Pendulum only a day to get there and organize a schedule. Sure the records they sent were disorganized at best. Sure they hadn't come close to succeeding for over 70 years. But really, how difficult could it be?
Pendulum would soon come to regret those words...
Edited and pre read by the excellent Knight of Cerebus, maskedferret, Cerulean Voice, and CartsBeforeHorses
Cover art by PoisonSt
(Takes place before season 1)
Chapters (3)