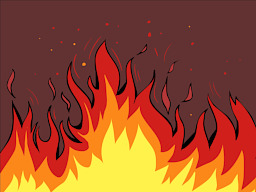 After a season with little rain, a wildfire has broken out in the Everfree Forest. The fire is threatening Ponyville, but luckily there is a chance they can stop it.
By starting a second fire that will burn towards the first, everypony working together can save Ponyville.
An older work written for some Fimfiction competition.
Chapters (1)