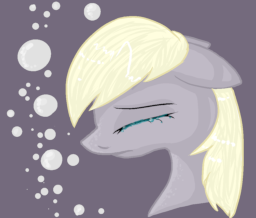 Derpy finds a letter in her incoming box that is improperly addressed. Unsure of what to do, she decides to read it in order to find who the letter is for.
LISTEN TO SAD MUSIC WHILE READING!!!
This was not my idea originally; the credit for the idea goes to Daniel Scott. Additional development for the idea was aided by Chris Sergeant and other military bronies.
The art is not mine either, I'll find the source. No, I didn't know Daddy Loves You existed before writing this, I was just told about it, it's a really good story. THIS story is about Derpy, the letter is just a plot device. I've cleared it up with the author, so there should be no issue.
Chapters (1)