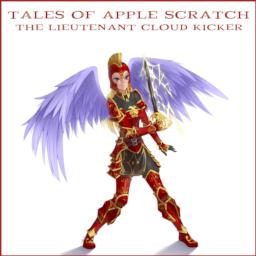 Source
[Humanized] Many years before the Equestria Games that made her bearer of the title of Greatest swordswoman in Equestria, Cloud Kicker's thoughts about her future were miles away from wielding the sword and even further away from joining the Royal Guard .
What did push her in that direction?
How did her training go?
Who did she meet along the way?
How did a young and carefree teenager become one of the most famous guards in the country?
This tale will try to answer those questions.....
A side story/pseudo prequel to my Apple Scratch series
Cover art done by : BillieW.
Chapters (14)