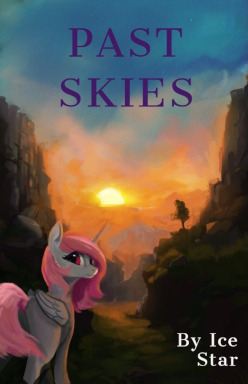 Source
This story is a sequel to Of Fever Dreams and Falling Stars
---
A young Celestia is tired of her life as a wanderer and longs for all the luxuries of home. She knows that she is ill-suited to the wilderness. Thoughts of discomfort always nag her, and all she knows how to do is put on a happy face. Her best friend Discord is unable to see anything but the best of her.
Maybe one day, she'll see all that too.
---
Preread and edited by TCC56. A shortened, unrevised of this story was scrapped and presented in a chapter of a now-deleted short story collection on September 29th, 2016. Cover art edited by me. Contribute to the TVTropes page!
Chapters (2)