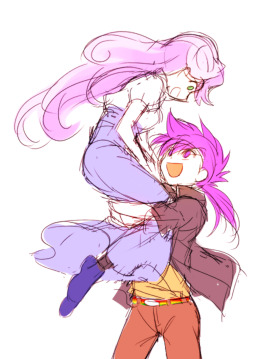 This story is a sequel to An Apple for Ya Trouble
---
Following where An Apple for Ya Trouble left off, a collision and an awkward meeting can prove to be a lot to handle for little Scootaloo!
She just can't seem to get that pretty girl out of her head! What's going on with her?
---
Just a little side note: All of the "foals" are a tiny bit aged up. More like 8th grade/freshman in high school versus elementary kids.

---
The best team in the world;
My "big picture" guy: Sirius_Face
My smooth criminal/editor: scuba12
My main idea man: TheMusicalBoy93
My favorite cheerleader: rainbowwolfblitz
Disclaimer; Cover art is not mine
Chapters (1)