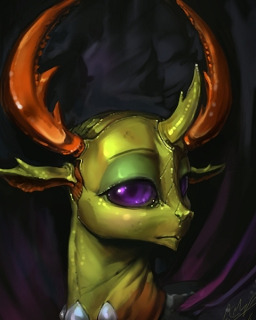 It's been three weeks since Thorax became King of the Changelings, and with the help of his new friends, he has started building the Changeling Hive back into a powerful nation. That's when Chrysalis contacts him with promises of a truce.
Unfortunately for her, she doesn't know just how far along he has come in his studies for being a ruler. But she will. He'll show her.
---
Special thanks to AssassinMonkey on DA for the cover image!
Chapters (1)