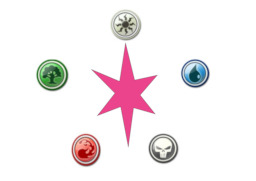 During a climactic battle with King Sombra, Twilight Sparkle's Planeswalker spark ignites, flinging her far from home. Lost in a world she could never have imagined, will Twilight be able to overcome the many challenges she will undoubtedly face on her journey home?
A Magic: the Gathering crossover.
Colour is spelt with a 'u' because that's how I spell it, being British and all.
Post season three, not EQG compliant (because I haven't seen it yet).
Some light gore.
Chapters (3)