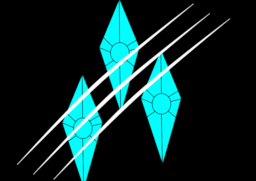 Lovecraftian horror. Rarity is invited to join the Ponyville Royal Art Society. However, one artist isn't all she seems to be, and discovering the truth may cost Rarity more than she can imagine...
Contains light gore.
Inspired the Cthulhu Mythos by H.P Lovecraft. The poem "Night-Gaunts" was written by H.P Lovecraft himself, so all credit for that goes to him.
Chapter 1 has been rewritten, with a different ending, for the few of you who read the orginal version. Thanks to Pascoite, Windmill 7 and Ezn for their assistance.
Chapters (3)