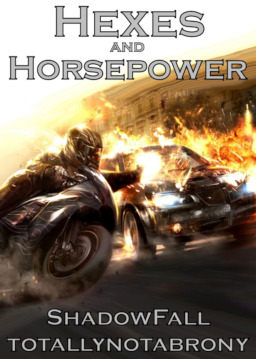 Ten years after high school, the Rainbooms still hang out together, even to this day. Their days of fighting evil magic are long past.
However, when an old acquaintance shows up, on the run from a magically-enhanced mercenary group, the girls have to come together once more to save the world. But disconnected from their own magic, how will they accomplish this daunting quest?
They have cars. They have guns. And most importantly, they have each other.
---
A collab with Totallynotabrony
Cover art is not ours. Credit to original owner.
Not a crossover with Fast and Furious, but will be of similar style.
Chapters (8)