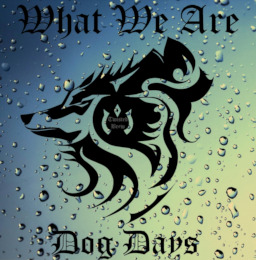 Battling with the mind of a man and the natural instincts that come with years of survival, you are a troublemaker. You're impulsive, acting mostly on instincts that even your fellow humans have shunned. You can't make sense of it; these very instincts are what kept your species alive for so long, after all.
Ponies aren't much different. They don't accept you, they don't understand you. Which is fine, because you don't understand them either. But her...
She makes sense. Her people make sense. They live a life that seems fulfilling. Maybe you chose the wrong species to surround yourself by. Maybe deep down, you really are an animal.
(This cover art took way too long to make. But, that's the price you pay when you use MS Paint to do literally anything.)
Chapters (5)